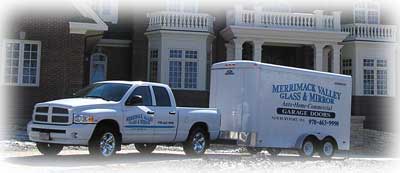 ---
Merrimack Valley glass is the area's leading provider of high-quality glass and mirror products. Our experienced staff offers fast, expert installations and evaluations for all of your needs. We work with businesses on storefronts, windows, doors, garage doors and other commercial quality products to meet your needs and your budget. local, family owned business that is here to stand behind what we sell and install for many years to come. For
Merrimack Valley Glass is a local, family owned business that will stand behind what they sell and install for many years to come. For homeowners, we install doors, fix broken windows and glass of all types, custom cut mirrors and table tops and provide solutions to your glass and energy efficiency needs.
Customer satisfaction is our first priority. We strive to provide you with the best quality products, professional workmanship and prompt service the industry can offer. We are fully licensed and insured.
Call today to see the difference a local business that cares about their customers and provides excellent service can make to you!