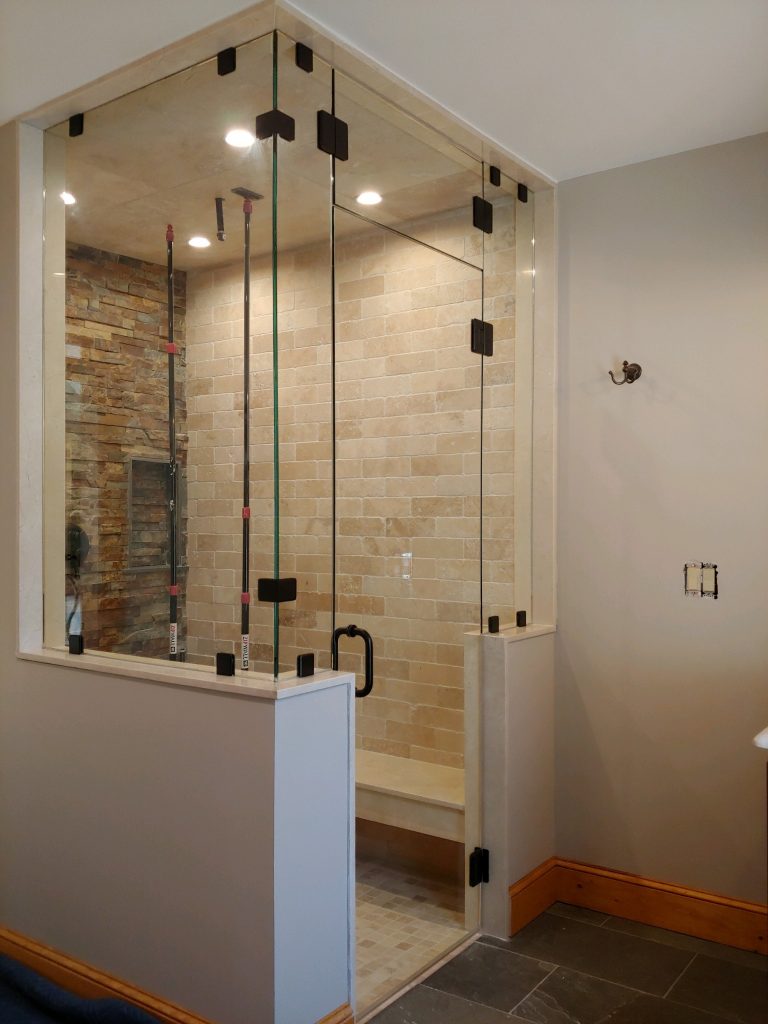 How Do You Clean A Glass Shower Door?
A glass shower enclosure is a beautiful addition to any bathroom. With hundreds of options from glass texture to framing, to size and shape, it is sure to accent your bathroom's design. But over time it can get dirty, which is why it is important to clean it properly. To clean your glass shower door it is recommended to have use storebought solutions or homemade mixes that are designed to remove soap scum, and are rated for glass surfaces. Additionally be careful with abrasive materials that could scratch the glass, although it can be beneficial to use a scrubbing surface to remove built-up scum, you do not want to ruin your glass panels with scratches.
How To Clean Glass Shower Walls & Doors
The first step in cleaning a glass shower is to wet the glass. you can either use a bucket or the showerhead itself for the interior. Next, you will want to spray the door down with a cleaning solution. There are a variety of glass cleaners on the market, however, you can also make your own with white vinegar. White vinegar can break down the buildup on the doors and glass panels if scum has started to accumulate. Let the vinegar sit for at least 10 minutes or longer if there is a lot of scum built up. Additionally, you can use a sponge dipped in baking soda to scrub the glass while the vinegar is still on it. Baking soda acts as a light abrasive that won't damage your glass panels, and when mixed with vinegar it can easily remove soap scum and hard water spots. When you are satisfied with the look of your glass shower walls and doors, rinse them off with water and then dry them with a microfiber cloth.
How To Keep Your Glass Shower Clean
Hard water spots appear when the water dries directly on the glass. The best way to prevent hard water spots is to wipe down the glass with a squeegee after using the shower. Additionally, hydrophobic compounds can keep water from sticking to the glass. These are the same compounds use to keep windshields dry when it rains. Cleaning your shower more frequently is also an effective way to prevent hard water spots and build-up. The less frequently you clean the more challenging the cleaning job will be.
Learn More About Glass Shower Enclosures
The team at Merrimack Valley Glass & Mirror provides custom-designed glass shower doors and enclosures. If you are interested in learning more about these styles, interested in getting a quote, or need your glass shower doors repaired or replaced, please give us a call.