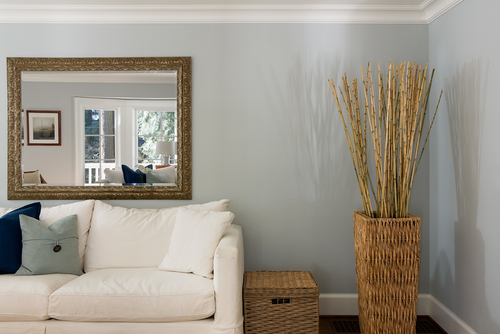 How To Design A Room With Custom Mirrors
Are you looking to finally perfect that one room in your home without completely renovating and tearing down walls? Thankfully, there is a perfect way to do so with custom mirrors! Custom mirrors are a fantastic way to complete and perfect any room in your home without breaking the bank, as they open up the space, bring in light, and are chic decor pieces. To help you transform your home, the mirror and glass experts at Merrimack Valley Glass & Mirror have compiled a stellar list of some cost-effective ways you can use custom mirrors to improve your home's appearance.
How To Use Mirrors To Decorate Your Home:
Place Mirrors In Smaller Sized Rooms
Whether it's your dream home or a fixer-upper, there will always be that one room that is slightly or significantly smaller than the rest. If you are sick of your small space, hang up a beautiful custom mirror; it will genuinely help the room appear and feel much larger than it is. You can do this trick in home offices, bedrooms, even hallways!
Utilizes Mirrors As A Work Of Art
When decorating a room, finding the right piece of artwork or furniture to fit within an area or even a blank wall may feel impossible. Utilizing mirrors is a great way to fill this void. With custom mirrors, you can cut them into various shapes and sizes, ideally creating a vision that comes to life. This tactic will create an eye-catching work of art entirely personalized for you and your home.
Bring In Light With Mirrors
One of the oldest tricks in the book is placing a mirror directly across from a window. This is a tried and true method that helps bring your space to life with natural light. It is essential first to find where the light falls naturally during the day to maximize the efforts of the mirror.
Use A Mirror As A Headboard
Decorating with mirrors is not just saved for a standard oval or rectangle to be placed in your living room. Mirrors are fantastic options for other rooms in your home, especially as headboards in your bedroom. Beds are focal points in any bedroom, making your headboard equally important. Create a stunning visual for your bedroom with a custom glass mirror headboard that will turn heads!
Place A Mirror As You Would A Photo
If you are struggling to place a mirror in your home perfectly, think about decorating a mirror as you would a photo or other creative piece. Mirrors are a feature in themselves and should be treated as such. Place mirrors with frames precisely as you would a picture in a frame, and you will have a perfectly positioned mirror!
Looking for a Custom Glass Mirror? Contact Merrimack Valley Glass & Mirror Today!
Merrimack Valley Glass & Mirror is an expert team of custom glass mirror professionals. So if you are looking for a custom-made glass mirror, whether it's a bathroom mirror that needs to be replaced or repaired or a stunning piece of decor, please feel free to reach out to us directly at 978- 463- 9990 or by filling out our online contact form. We provide quick delivery and installation services and ensure all mirrors are installed perfectly. We look forward to hearing from you soon!