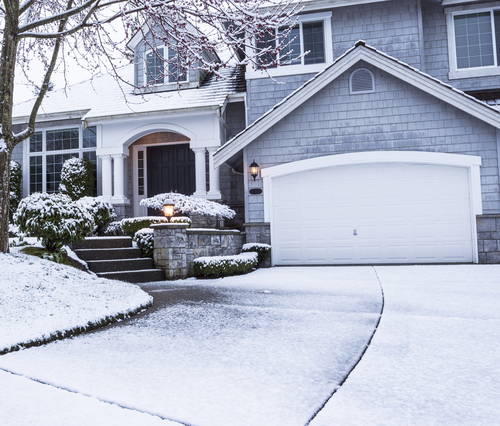 How To Fix A Garage Door That Won't Close
A garage door that will not shut can be a frustrating thing. Our team provides garage door repairs, adjustments, and replacement services throughout Merrimack Valley and the surrounding towns. If you have questions about your garage door or need parts for your repair, we would be happy to help. In this article, we will cover a few of the steps you can take to fix your garage door that won't shut.
Check The Garage Sensors
One of the first things you can do to address an issue with a faulty garage door is to check the sensors. Most garage doors use safety sensors to prevent automatic doors from closing all the way to protect children. If a sensor is blocked in any way, even from a smudge, it can keep your garage door from closing. They should be cleaned ad adjusted to make sure that they are working effectively. In some cases, they need to be replaced.
Adjust The Tracks & Rollers
If you believe that there are no issues with your garage door sensor you should check the rollers and tracks. Check the tracks for any obstruction or bend as this can cause issues with opening and closing. Clear obstructions and replace any damaged rollers or tracks if necessary.
How To Fix A Garage Remote
If your door closes and opens effectively from the button in the garage but doesn't work when you use the garage door remote, this is a sign that there is an issue with the remote. The first reason this could be happening is because you need to replace the batteries in your remote. However, if your remote is still not working after you replaced the batteries this could be a sign that your garage door has lost its memory of your remote due to a power outage or surge. Your garage door will need to be reprogrammed in order to be connected to the remote. If you remove the light cover over your garage door opener you may notice a button that says "learn". This can be used to reconnect a remote to a garage door.
Call A Professional Garage Door Repair Service
If you need help troubleshooting an issue with your garage door, or you need replacement parts for your door, you should call a local repair service to help replace any broken elements of your door and handle diagnostics that might be causing problems. For garage door services in Merrimack Valley and beyond, contact Merrimack Valley Glass & Mirror.