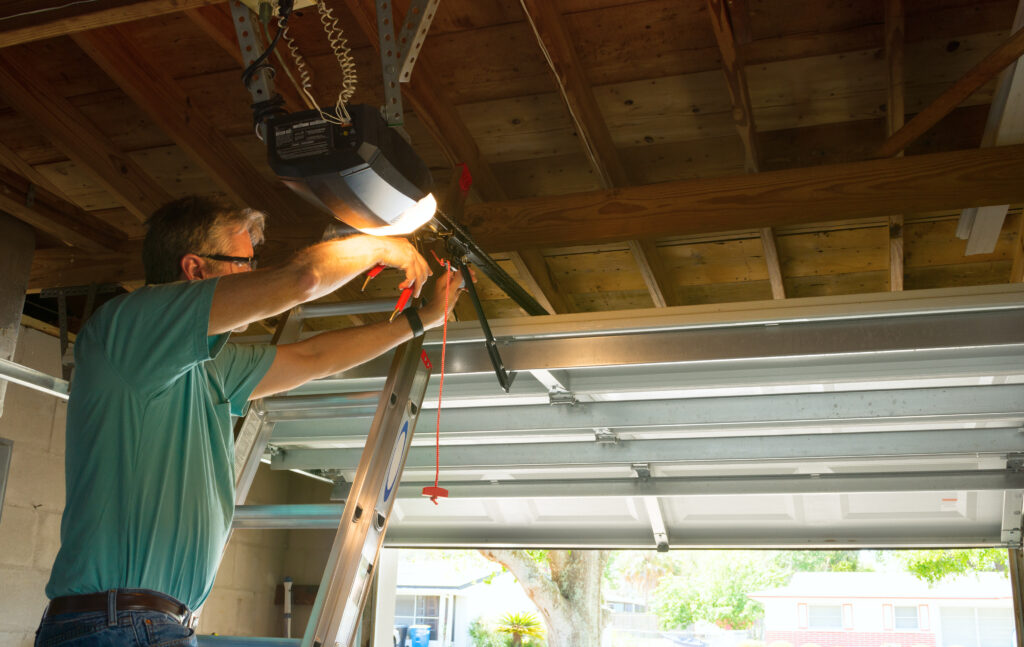 The Importance of Garage Door Maintenance
Whether you are a homeowner, renter, property manager, etc. the garage door on your property is not likely to be first on your spring maintenance docket. However, life and accidents happen and your garage door may take the receiving end of it. While you may not realize it, your garage door plays a critical role in keeping you and your family safe from the elements and intruders. In order to keep your property safe you should add garage door maintenance to your spring cleaning and maintenance docket.
Top Reasons To Maintenance Your Garage Door:
Save on Costs in The Long Run:
Maintenance on any area of your home can be costly, which is why it is important to minimize unnecessary expenses and get your garage door serviced regularly. This will ensure no costly expenses later on, as well as prevent any major garage door issues.
Convenience:
If you find that your garage door is broken due to a lack of maintenance, it could make your life very inconvenient, as being stuck outside in the cold or heat can pose a challenge for you the next time you need to take your car for a spin.
Protection From The Elements:
Unfortunately, as time goes on your garage door may develop gaps between the door itself and the ground. This can cause water, rodents, and other outside elements to sneak into your garage and eventually your home. In order to decrease the pesky critters and rodents in your garage, get your door serviced. This will prevent warping or elements to affect your door.
When Should I Get Professional Help With My Garage Door?
Garage door installation and repair can be tricky and time-consuming. Whether it is a small project or something larger, such as a complete garage door replacement, you should contact a professional garage door installer. This will ensure that your garage door will be operating safely, keeping you and your family safe. If you are located within Merrimack Valley, Merrimack Valley Glass & Mirror is an excellent choice for any and all garage door installation and repair services. We are proud to install and repair every kind of garage door you can think of; from insulated wood, and insulated steel, to just plain steel and wood garage doors, we truly have done it all. This allows us to help you no matter what materials you have or is looking for. Contact us today for more information on our services and how we can help you!
Looking For Garage Door Installation and Repairs? Contact Merrimack Valley Glass & Mirror Today!
Merrimack Valley Glass & Mirror is an expert team that provides top-of-the-line garage door installation and repair services. If your garage door needs to be replaced or repaired, please feel free to reach out to us directly at 978- 463- 9990 or by filling out our online contact form. We provide quick delivery and installation services and ensure that all garage doors are installed perfectly. We look forward to hearing from you soon!