5 Glass Shower Designs For 2019
Glass shower enclosures add elegance to bathrooms. And there are hundreds of designs to consider. From different shape cuts to sliding versus hinge doors, to other materials. There are almost infinite options for designing your dream bathroom. Most importantly, glass shower enclosures really go with any look. Whether you want a modern or more traditional style bathroom or whether you plane to use hardwood, tile, or marble for the rest of the bathroom. If you are looking to get rid of the hanging shower curtains, take a look at these great designs.
1. Steel Framed Glass Showers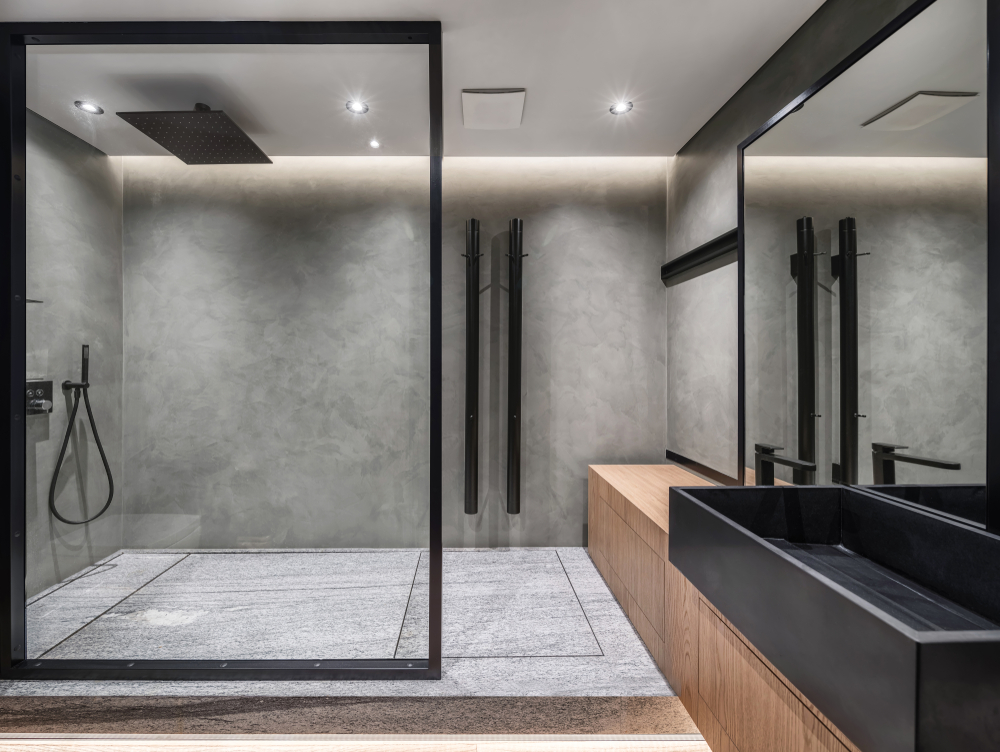 Going for a postmodern look? Combining metal frames with glass shower doors creates a strong effect. There are many options you can adjust with metal frames including their color and thickness. Matching your frames with doorknobs, handles, and even your window latches create a consistent minimalist design. Thick metal frames will make your glass enclosed shower the centerpiece of your bathroom.
2. Uniquely Shaped Glass Shower Doors
Instead of using standard symmetrical rectangular shower doors, many homeowners get shower doors with unique shapes. Frameless glass shower doors with unique shapes draw attention to accents in your floor, cabinets, and wall design and the overall layout of your bathroom. A great rustic look can be achieved by using wood and stonework to create a unique aesthetic. When using frameless and handleless shower doors, it is important to add other elements to your bathroom design like mosaic tiling to give your bathroom more detail.
3. Black & White Marble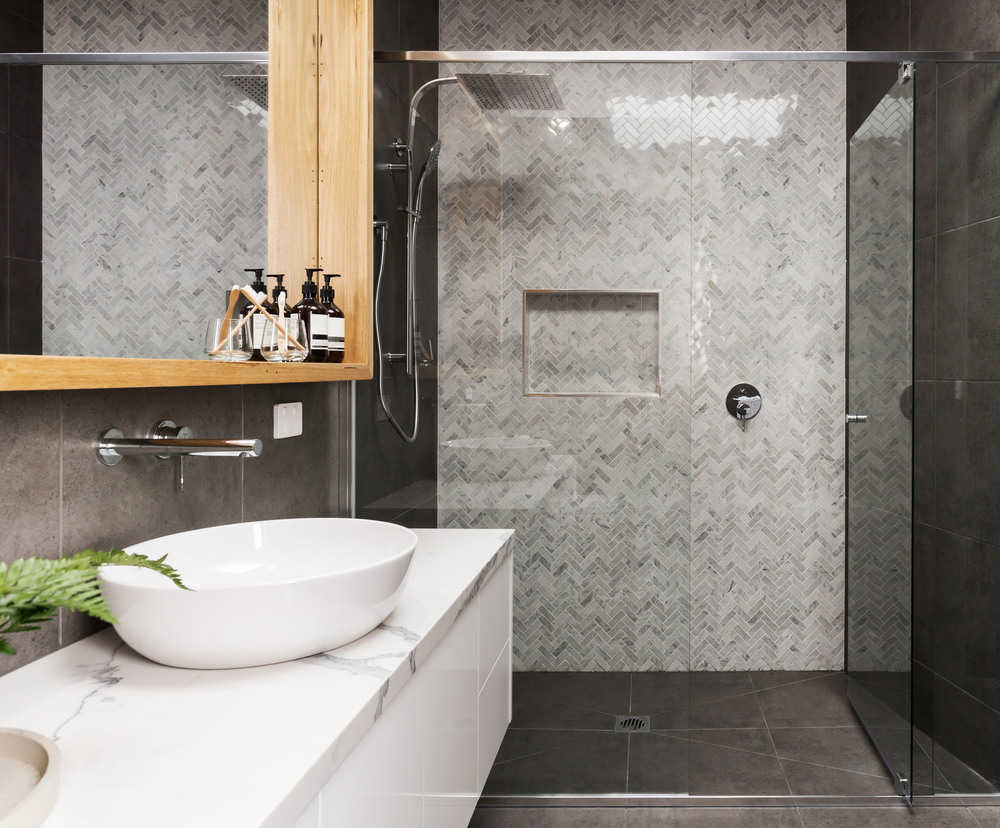 Black, white, and grey marble designs are perfect for a more traditional elegant bathroom. Accenting your shower walls with black and white tiled floors creates a beautiful and simple bathroom design. For this design framed or frameless glass shower doors work well as long as the frames do not draw attention away from the marble walls.
4. Rounded or Capsule Shower
If you have a small bathroom, a rounded, corner or capsule shower can give all the aesthetic benefits of a glass shower enclosure while saving space. Best of all corner showers or capsule showers are very affordable and offer many design options. Small glass-enclosed showers are less "showy" than other options while still bringing a degree of luxury to your bathroom.
5. Opaque, Frosted, & Textured Glass Showers
Textured glass adds privacy to glass shower designs. Opaque showers take away from any shower interior design compare to completely transparent. If you want to display tiled shower walls, opaque options are probably not for you. But if you want to draw more focus to the rest of your bathroom design, frosted or textured glass will work best.
Contact Merrimack Valley Glass & Mirror
If you need custom glass doors for your bathroom remodeling project, we will help design them. Not only do we provide design, but we also handle the installation. Contact us for a quote.