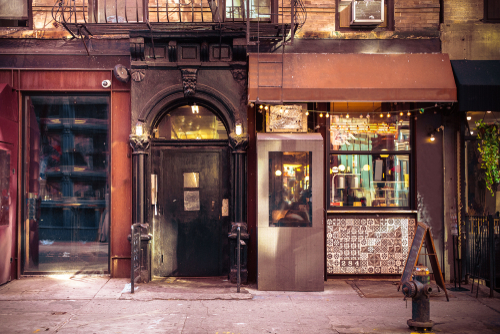 5 Ways To Improve Your Store's Ambiance
Have you ever been to a restaurant or a store and thought, I love the way this place looks. Whether the place had a truly unique theme that fit the store's products seamlessly, or if it went with a traditional look but nailed the aesthetic, a well-designed store can really impress customers. Having a store or restaurant that sticks with customers can help create loyal customers that feel connected to the personality of your location. Here are a few ideas to improve your store design.
Install Custom Mirrors To Make Your Store Feel Bigger
If you have limited space consider getting mirrors. Not only do mirrors increase the feeling of size for you and your customers, but they can also add elegance to your restaurant or store. If you own a retail clothing store mirrors also help customers make decisions on products and enjoy trying on clothing. Installing mirrors outside of the dressing room is a great way to encourage customers to try on accessories. For other stores, setting up mirrors near the front of your property can reflect the outdoor environment into your store and create a unique visual effect.
Stick To A Theme
Cohesive design brings a customer experience together. No matter what your theme is, your restaurant or retail location needs to deliver on that theme from its storefront to its checkout line. The theme also educates your customer on the positioning of your products and services. Theming can help customers set expectations for the price point and product value.
Use Glass Displays
In the last few decades, minimalism has taken over for commercial theming. Not only does it look great, but it also is very inexpensive. Minimalist design focuses on using whites, grays, and blacks as well as using transparent glass. Using glass displays for your products creates a clean and sleek ambiance while also telling customers non verbally what products to focus on.
Rethink Your Lighting
Your lighting has a large effect on the feel and ambiance of your location. Not only do you need to consider light fixtures, but you also need to consider windows, natural light, and even the colors of your walls and furniture. Depending on the mood you want for your property, utilizing natural light instead of light fixtures can create a more open and inviting space without having to overspend on your budget.
Update Your Storefront
Before people enter your store, your storefront has to sell them. Creating a unique and interesting storefront is the best way to bring in new customers walking by. This is best achieved by combining interesting signage and using a custom glass storefront to give passersby a window into your business.
Contact Merrimack Valley Glass & Mirror
If you are looking to update your commercial property with windows, mirrors, or custom glass, give us a call. Our team can help create and install glass pieces and mirrors on location.