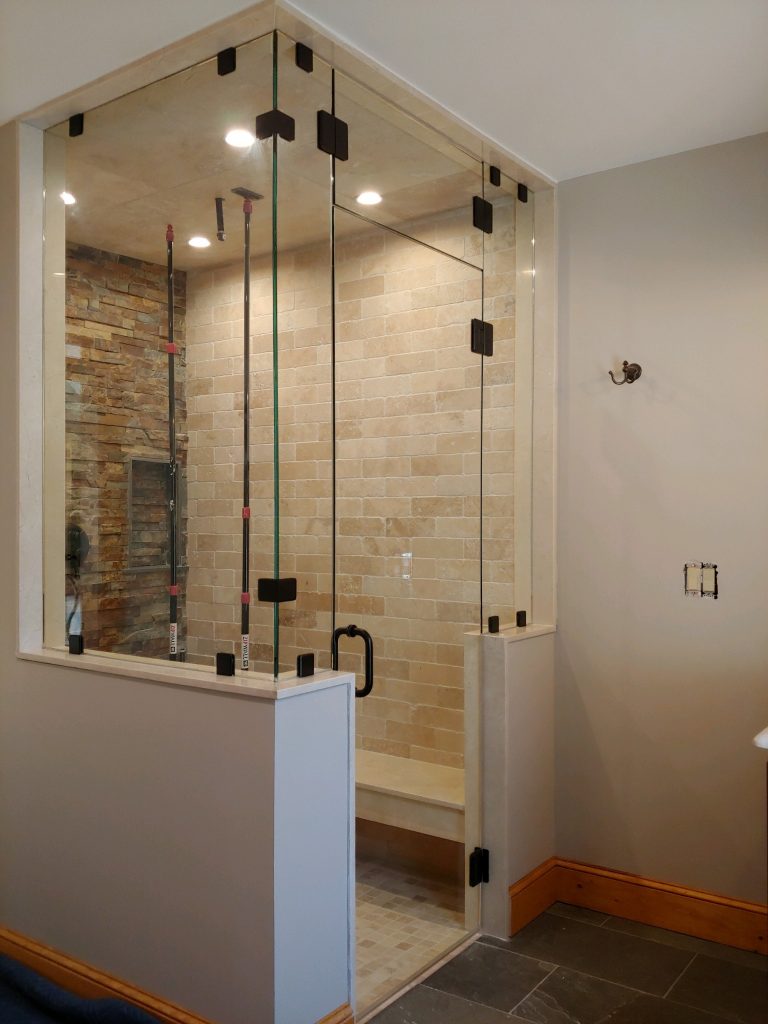 How Do I Clean My Glass Shower Enclosure
A glass shower enclosure is a beautiful element for any bathroom. It brings a sense of modernity and can highlight stonework or tilework in your bathroom. But over the years you may notice clouding or spots or soap scum attaching to the glass enclosure. It is important to carefully clean your shower enclosure frequently to prevent water stains, soap scum build-up, or other messes. That being said, you need to be cautious when cleaning, as using the wrong solutions or materials can lead to scratches on the glass. In this article, we will cover a quick guide on how to clean you glass shower enclosure. 
How To Clean Your Glass Door & Walls 
First and foremost you should wet your glass doors and walls for your glass shower enclosure. You should then use a spray bottle of glass cleaner or homemade glass cleaner made with vinegar and let the solution sit on the glass for around 10 minutes or however long the solution is recommended to sit for. After that you should use a sponge or another cleaning material that won't scratch the glass to remove the solution from the glass. Once you are satisfied with how the glass looks, you can rinse of the glass with water. Finally, make sure to wipe down the glass with a microfiber cloth to prevent water or cleaning solution from sitting on the glass for a long period of time. 
What Should I Do If My Glass Shower Enclosure Is Scratched Or Cracked
Depending on the size of the scratches or cracks, you might need to have your glass shower enclosure replaced with new glass panels. But for smaller scratches or even tiny cracks and fractures, there are ways to repair the glass. You can either hire someone who provides glass repair and replacement or look up a quick DIY for smoothing scratches or cracks on glass and mirrors. For example, one DIY method is using toothpaste to fill in the scratches or small cracks. 
Glass Shower Enclosure Design & Installation in The North Shore
If you live in the North Shore area around Merrimack Valley and need glass and mirror services, please give us a call. We provide design, installation, and repair/replacement services for mirrors, glasswork, and other glass products. If you have any questions please contact our team for a quote or more information on the design process.