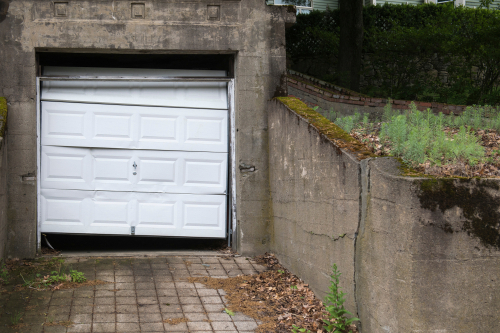 How To Fix Your Garage Door
Is your garage door misaligned, not opening/closing fully, or no longer moving smoothly? Before you look to replace your garage door, there may be some simpler solutions. At Merrimack Valley Glass & Mirror we provide garage door replacement and repair services in Massachusetts. In many cases simple repairs can save you money and effectively solve your garage door problems. Our facility also provides replacement parts for do-it-yourself-ers throughout our service area. We do advise caution when repairing your garage door as it can be a dangerous project. Here are a few maintenance tips for garage door maintenance.
How To Handle Garage Door Maintenance
There are a variety of common problems that your garage door might face.
Shuddering Door: If the garage door is not running smoothly check the rollers and tracks. Clean the tracks with a brush, lubricate the rollers and replace any rollers that are damaged.
Cables & Pulleys: Spring-operated garage doors utilize cables and pulleys to hoist the door open and safely close the door. These cables can fray over time. Check to make sure they are in good condition, if not they may need to be replaced.
Springs: Garage door springs are like any other springs. They get looser over time. A sign that your springs are the problem is if the door needs additional power to be raised and lowered. Replacing springs should be done by a garage door technician as it can lead to dangerous complications.
Tightening Brackets: The brackets that hold the tracks together may need to be tightened if your door is misaligned or not rolling smoothly.
How to Handle A Noisy Garage Door
If your garage door is loud or making too much noise it is likely that the rollers and tracks need to be lubricated and that a few key components need to be replaced. Rollers and door hinges are most likely the cause of the noise. If lubricating the tracks and tightening brackets doesn't solve issues with noise, you may need to replace your rollers and door hinges.
Contact A Garage Door Repair Company
If you need to change your springs for your garage door, it is highly recommended that you do not take this task on by yourself, especially if you do not have experience working on garage doors. An experienced garage door installer can help solve any issues with worn-out springs. If you live in the Merrimac, Massachusetts area, our team would be happy to take a look at your garage door and help you solve any issues you may have. Contact us for repairs, parts, and replacement services.