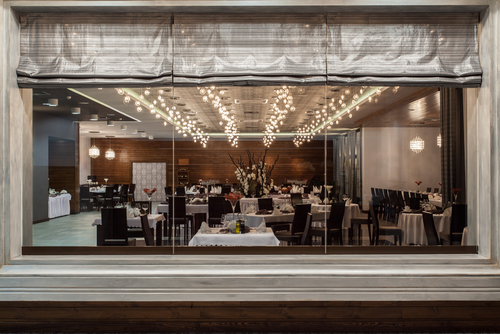 Is It Time to Replace My Storefronts Windows?
If you run a business with a storefront, you know how important it is to have pristine windows. Commercial storefront windows are such an important tool not only to make your store's appearance look great, protect from weather conditions, and offer security, but they also give you an opportunity to market your products and service offerings. However, sometimes it isn't easy to determine if you need to replace your storefronts windows or if they can last another year. That is why the glass experts here at Merrimack Valley Glass & Mirror have developed our top tips to determine key signs that it's time to replace your storefront windows.
Top 5 Tips To Decide If Your Storefront Windows Need To Be Replaced:
Structural Issues
If you notice that your storefront windows are compromised in structure, such as cracking, broken pieces, etc., you need to replace them. Having a storefront window with structural problems is both a liability and a hazard to you and your employees and customers. By replacing your windows, you are eliminating the possibility of injury.
Out Of Date
Here at Merrimack Valley Glass & Mirror, we consider anything installed over ten years ago outdated. This is because older glass windows are less energy efficient, dull, and quicker and aren't installed as securely as new materials.
Issues Opening & Closing
If you are having a difficult time opening and closing your storefront windows, it shows that there is potential for even greater problems. Your storefront windows are installed using metal mechanisms. When they become difficult to open, it shows that the metal pieces are either worn out or rusted.
Condensation
Visible moisture in between the panes of glass in your storefront windows shows that the seals that are meant to secure the panes have failed. This means any and all insulating properties that come with these materials have diminished almost completely. If you notice condensation in your storefront windows or glass, call the experts at Merrimack Valley Glass & Mirror today! We would be happy to come out and check on your storefront and provide you with a great solution.
Higher Utility Bills
We understand that every dollar or cent counts when you run a business, whether big or small. This means upgrading your storefront to a more energy-efficient and updated option can save you utility costs. Energy efficient glass and windows keep the cold out in the winter and cool in the summer.
Are You In Search Of Custom Storefront Glass Windows? Contact Window Repair and Replacement in Merrimack Valley
Merrimack Valley Glass & Mirror is an expert team in all things window replacement. If your windows, whether in your home or business, need to be replaced or repaired, please contact us directly at 978- 463- 9990 or by filling out our online contact form. We provide quick delivery services and ensure all windows are installed perfectly. We look forward to hearing from you soon!