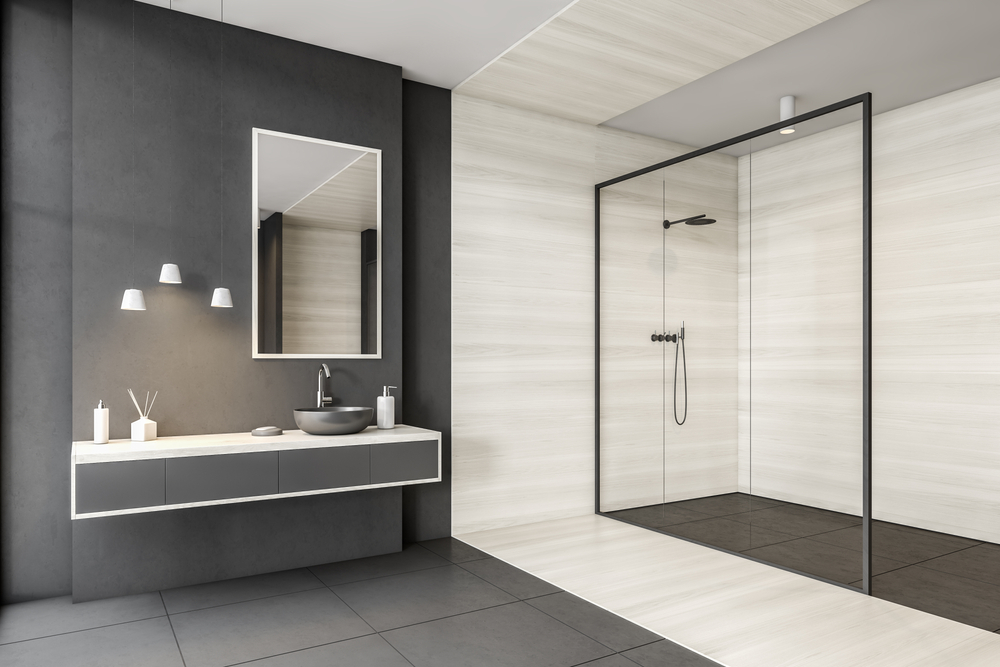 Reasons To Replace Your Bathroom Sink & Mirror
If you are planning to remodel your bathroom, one area you might want to consider is the bathroom sink. Whether you are doing a full remodel or just doing a partial remodel, replacing your sink and vanity mirror can be a great way to modernize a bathroom. At Merrimack Valley Glass & Mirror we provide custom mirrors for bathrooms and other rooms of your home. In this article, we will cover the reasons to replace your bathroom mirror and sink as well as how much this process costs.
Why You Should Replace The Bathroom Sink & Mirror
Your bathroom sink and mirror are two bathroom features that show signs of age relatively quickly. If not cleaned correctly or frequently your bathroom mirror is going to start to show signs of use. Unlike a mirror in your bedroom, a bathroom mirror is constantly getting splashed on from the sink. This can lead to stains on the mirror. In fact, a lot of times when people brush their teeth small amounts of toothpaste can hit the mirror as you move the brush around. While you clean mirrors effectively, over time you will start to notice permanent scratches, streaks, and other issues. Similarly, your sink is going to show signs of stains, chips, and other issues after a lot of use. So when you are considering any bathroom contracting work, you should consider a new mirror and a new sink.
Can I Replace My Bathroom Mirror Myself?
Replacing a bathroom mirror is not a difficult DIY project if you have the right tools and some general experience. This does depend on how the mirror is installed. If the mirror freely hangs on the wall you just need to be very careful removing the old mirror and installing the new mirror. But if the mirror is attached to a cabinet or to the entire sink unit, it can be more difficult to install. In cases where you are not comfortable with installing something in your bathroom, you should consider hiring a professional.
How Much Does a Bathroom Mirror & Sink Cost?
The cost of a new bathroom sink is determined by a few factors. The materials you use and the size of the sink are obviously going to affect the final cost. Additionally, if you are hiring someone to install the sink for you, you will need to consider their labor costs. As for a mirror, materials also matter here. For example, a steel-framed mirror could be less money than a wood-framed mirror. Typically a mirror can cost anywhere from $100 – $300.
Buy Custom Mirrors
If you need a custom-designed mirror for your bathroom or for another room in your home, give us a call. We would be happy to help design and install a custom mirror for your property.