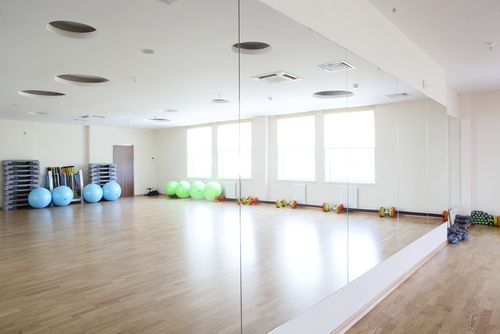 The Benefits of Custom Glass Mirrors for Your Home Decor
Are you looking to brighten your space? Maybe add a new bathroom mirror or a mirror to your brand-new home gym? If so, consider installing a custom glass mirror! Your home is all about you, and you want it to be an embodiment of your personal style. So when it comes to the interior, it's all about creating an interior design that makes you feel welcomed, warm, and comfortable. This includes creating beautiful custom mirror work for your home. You will be blown away at how much elegance and beauty can be created with the perfect custom mirror sitting in the perfect place within your home or business. If you are on the fence about installing a custom mirror, our team of professionals has compiled a list of the top reasons you should add one to your property today!
Top 3 Benefits of Custom Mirrors:
Creates Ambience
Mirrors aren't just meant for your bathroom, they can be placed anywhere within your home! A custom mirror that is the right size and shape for your space can create a stunning ambiance in your living room. This is because the mirror creates a luxurious touch adding light and good vibes to the space.
Adds Space
Do you have a smaller living area or bedroom that you want to feel bigger? Mirrors do just that! When you select the correct custom mirror you will be able to make your space look bigger without any construction work. You will need to ensure that you are placing it in the correct area to create this illusion.
Creates Convenience
Let's face it, when you are running out of the door the last thing you want to do is run to the bathroom to check your outfit or makeup. If you have a few strategically and well-placed mirrors that are throughout your home you can give yourself the opportunity to do one last check before you run out.
When Should I Contact A Professional Custom Mirror Installer?
If you are interested in creating a custom mirror for your space, contact a trusted professional custom mirror installer right away! When you work with a company that specializes in mirrors and glass work you are ensuring that you are getting the best of the best in terms of products. If you are located within the Merrimac Valley, reach out to Merrimack Valley Glass & Mirror, we provide expert knowledge and top-notch customer service for all things custom mirrors, storefronts, and more. With many years in business, Merrimack Valley Glass & Mirror offers quality work that is sure to make your home or business pop!
Looking for a Custom Glass Mirror? Contact Merrimack Valley Glass & Mirror Today!
Merrimack Valley Glass & Mirror is an expert team of custom glass mirror professionals. So if you are looking for a custom glass mirror, whether it's a bathroom mirror that needs to be replaced or repaired or a stunning piece of decor, please feel free to reach out to us directly at 978- 463- 9990 or by filling out our online contact form. We provide quick delivery and installation services and ensure that all mirrors are installed perfectly. We look forward to hearing from you soon!