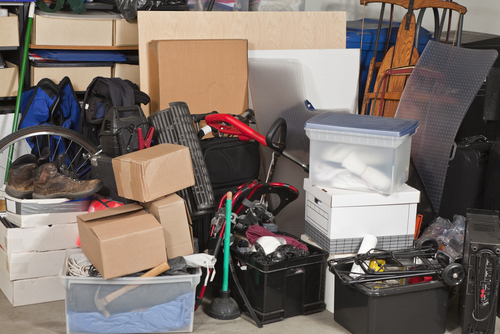 The Importance Of A Garage Clean Out
Your garage is a hub in your home that holds a multitude of items, such as cars, toys, papers, auto parts, decorations, and so much more. Your garage is seemingly an area where you may toss everything and anything that does not properly fit inside your home. While yes, this is a convenient area, it can quickly turn disorganized and messy. Have no fear if you are thinking about your garage and how cultured and full it is. The garage experts here at Merrimack Valley Glass & Mirror have come up with our top tips to help motivate you to clean out our garage!
Why Should I Clean Out My Garage?
Fewer Pests and Bugs
Unattended large and small piles of junk, debris, trash, and other items are a pests paradise. When left untouched and unmoved, pests will make your items their home. Cleaning out your garage will eliminate pest problems before they happen or solve the issue if it is already occurring. Say goodbye to unwanted critters and hello to an organized space.
More Space
Instead of having your garage filled with junk and unused items, you can have it serve as a new room, play area, gym, or anything you desire. While yes, keep your necessary belongings, organize them for more space you can utilize.
Better Organization
Let's face it; no one likes feelings cluttered. This is why the cleaner and more tidy your garage is, the more organized it will feel. Instead of digging through piles of items, organize them properly; this will save you time and frustration the next time you need something. 
Safety
You want your home to be a safe space for you, your family, and your guests. By cleaning your garage, you are minimizing injury possibilities. When you leave objects, clothes, and other items out, you max out the risk of falls and accidents. When you organize and clean your garage, you greatly minimize this risk.
Do You Notice Garage Door Maintenance Issues With Your Clean Out?
During your garage maintenance and clean-out, you may uncover issues that need repairs. Garage door repairs can be tricky and time-consuming, so contact a professional garage door repair company such as Merrimack Valley Glass & Mirror. Doing so will ensure that your garage door will operate safely, keeping you and your family safe. If you are located within Merrimack Valley, Merrimack Valley Glass & Mirror is an excellent choice for any garage door repair services. Contact us today for more information on our services and how we can help you!
Looking For Garage Door Repairs? Contact Merrimack Valley Glass & Mirror Today!
Merrimack Valley Glass & Mirror is an expert team that provides top-of-the-line garage door installation and repair services. If your garage door needs to be replaced or repaired, please contact us directly at 978- 463- 9990 or by filling out our online contact form. We provide quick delivery and installation services and ensure all garage doors are installed perfectly. We look forward to hearing from you soon!