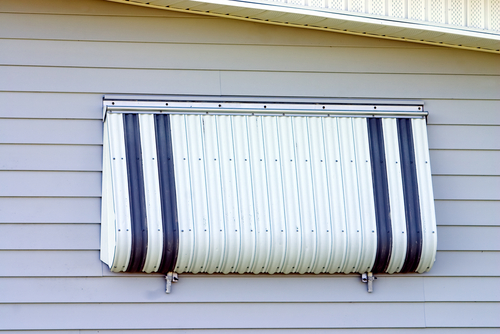 How To Prepare Your Home For Storm Season
Storm season varies throughout New England. In the summer there can be large thunderstorms & hurricanes, in the fall nor'easters can move up the coast, and in the winter powerful winter storms can decimate the area. That is why people living in New England need to protect their homes from storm conditions. Obviously, it is vital to stay on top of weather alerts and to take preventative measures like buying gasoline, nonperishable food, and other essentials in the event of a storm warning that will knock out power. But even before there is a warning of a storm, there are a variety of things you can do to protect your home.
Remove Tree Limbs
If you have trees that overhang your home or electrical wires that lead to your house, you should always keep them well-trimmed. This is a project that homeowners can do themselves or hire landscapers for. But loose tree limbs can destroy cars, roofs, and knock out the power longterm for you and your family.
Clear Your Gutters
Your gutters can protect your home from flooding by providing a downspout for rain and snowmelt. Specifically in the winter, having clear gutters can stop from roof collapses. That is why it is important to periodically check your gutters and clear them out to ensure that they can do their job throughout the seasons.
Invest in Storm Windows & Doors
If you live on the coast or in an area that is susceptible to extreme weather you should replace your windows and doors with pieces that are designed for intense weather. Those windows and doors will protect your home from damage and keep water and debris outside during high winds and other similar issues.
Secure Your Property
Outdoor furniture and other property should be brought inside the garage or home when it is not in use. Otherwise, it should be secured to the deck or patio area so it can not be moved by wind. Not only could the furniture be damaged, but it could be flung into your home damaging your walls or windows.
Get New Windows Installed with Merrimack Valley Glass & Mirror
For homes and businesses in the Newburyport Massachusetts area, Merrimack Valley Glass & Mirror provides window and door installation services. This simple preventative measure can protect your home from damage year-round and keep your family safe. Give us a call to get a quote on an installation job.