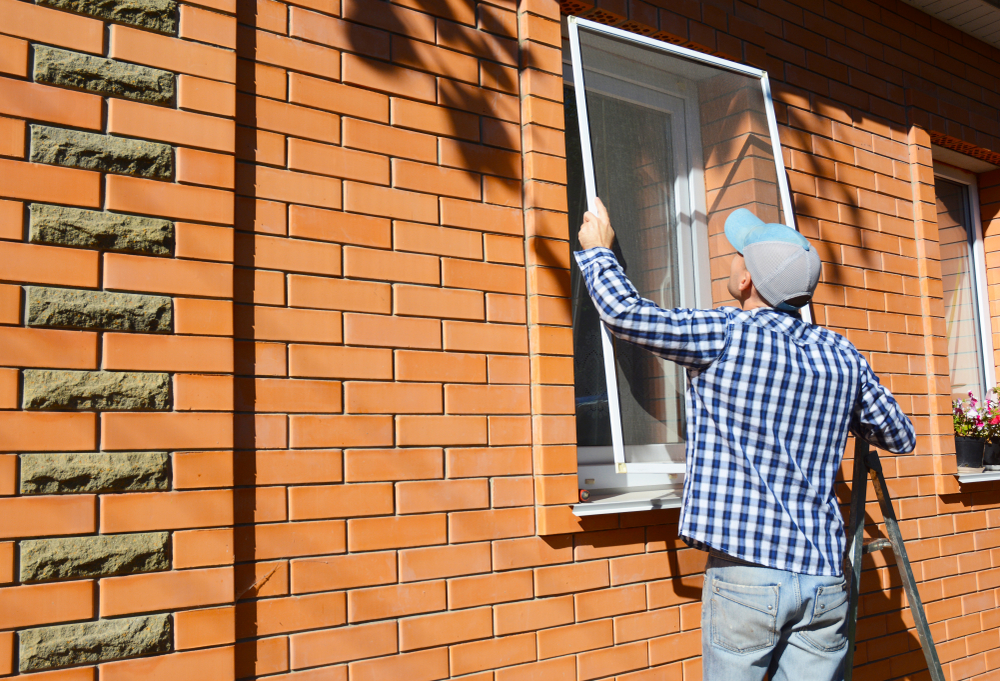 When Should You Change Your Window Screens In Spring?
Window screens are a great way to let in some cool air without letting in bugs or pests. Not only can this provide a cool breeze it can help you protect the environment and decrease your electrical bill by reducing how often you use your air conditioner during the summer months. As we are now officially in spring, many homeowners might be wondering whether or not now is the perfect time to switch out their windows for window screens. In this article, we will discuss when you should switch and why, as well as how to handle damage to your window screens.
Can You Leave Your Window Screens In Year Round?
There are many benefits to taking your window screens out during the winter months and replacing them with a full window. Replacing your window screens with storm windows during the winter months is highly important if you use single-pane windows for your home. Not only can storm windows protect your home from a harsh winter storm but they also help trap heat indoors. It is a great way to prevent the need for heating constantly during the colder months. Additionally, leaving your screens in during the winter exposes them to the elements like snow. Snow on a screen can damage it substantially. Keeping your window screens in the attic or basement during the winter is the best way to keep them damage-free longer.
When Should I Switch My Window Screens This Spring
When you change out your storm windows window screens are entirely up to you. Window screens play a pivotal role in keeping pests out of your home. If you are starting to feel warm in your home and are considering turning on an air conditioner, it might be time to get the window screens installed. While a cool spring breeze can be refreshing, spring is also the period where pests like mosquitoes and bees make a steep rise in active population. Making sure to have a window screen is the best way to prevent these pests from getting inside your home.
What Should I Do If My Window Screen Is Damaged
A small tear in your window screen can be addressed with some light DIY repairs. But if there is a gash in your window screen you will likely need the entire screen replaced or rewired to ensure that you can keep pests and critters out of your home during the spring and summer.
Window Services in Merrimack Valley
If you live in Merrimack Valley we would be happy to help you with window repair and installation services as well as screen repair and replacement services. For more information give us a call or contact us online today.